Job move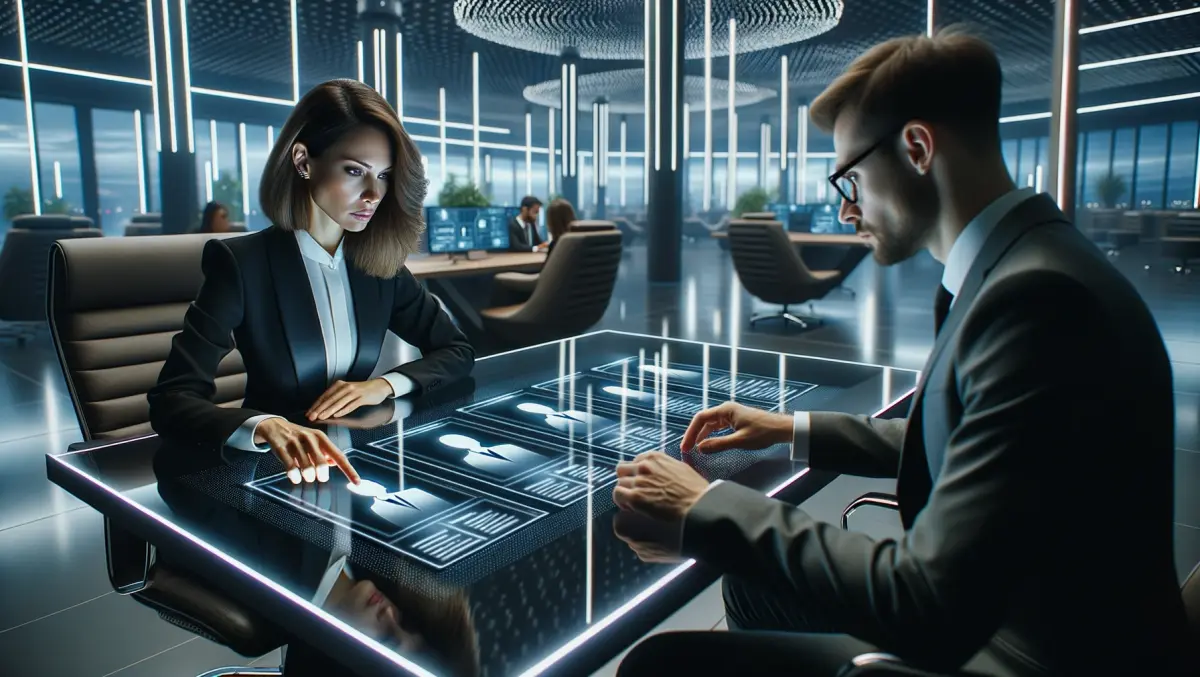 Infovista Appoints Rick Hamilton as CEO
By Imee Dequito
Wed, 20th Sep 2023
In a pivotal shift within Infovista, a dominant entity in network lifecycle automation solutions, the firm unveils a significant transformation in its executive hierarchy. Commencing October 1st, Rick Hamilton will assume the role of Chief Executive Officer (CEO), succeeding José Duarte, who transitions to the capacity of Executive Chairman. This restructuring at the board level, spearheaded by the private equity firm Seven2, aligns with the company's trajectory towards further advancement and innovation.
Since taking the reins in 2019, José Duarte has catalysed a remarkable era of growth and transformation for Infovista, meticulously crafting and executing strategies that have propelled the company into a leader in the sector. His leadership facilitated critical developments, including streamlining network automation and overseeing successful acquisitions such as Empirix. Duarte's stewardship also navigated the sale of the Ipanema SD-WAN enterprise, cementing a legacy of both organic and inorganic growth.
Reflecting on his tenure, the newly appointed Executive Chairman remarks, "Leading Infovista has been an incredible privilege, and I am immensely proud of what we have achieved as a team. As we embark on a new business cycle, it is the right time for Rick to take the reins as CEO. His customer-centric approach, extensive industry knowledge, and dedication to excellence make him the ideal leader to guide Infovista into the future. I look forward to supporting him in my new role as Executive Chairman."
Duarte's successor, Rick Hamilton, comes with a rich background in the telecoms sector, having held significant roles across the value chain. Hamilton joined the company as Deputy CEO in May 2023, bringing with him a wealth of experience garnered from leadership stints at eminent firms including BluePlanet, a division of Ciena, Juniper Networks, and Cisco Systems. His career portfolio also showcases a strong educational background with degrees in information systems and software engineering from the University of Phoenix and Golden Gate University, respectively.
Eager to commence his tenure, Hamilton conveyed his fervour for the upcoming responsibility, stating, "I am honoured to lead Infovista. José's visionary leadership has positioned us for long-term success, and I am committed to building on this solid foundation. Our focus remains on delivering innovative solutions to our customers, driving growth, and enhancing our market leadership."
Hamilton's transition to the CEO role marks a promising new chapter in Infovista's journey, leveraging his extensive background in technology, operations, and finance to foster a future of sustained growth and industry leadership. As Infovista strides into this new era, the synergy of Duarte's guidance as Executive Chairman and Hamilton's fresh perspective as CEO heralds a dynamic phase of innovation and market leadership, promising a bright future for the global leader in network lifecycle automation solutions.