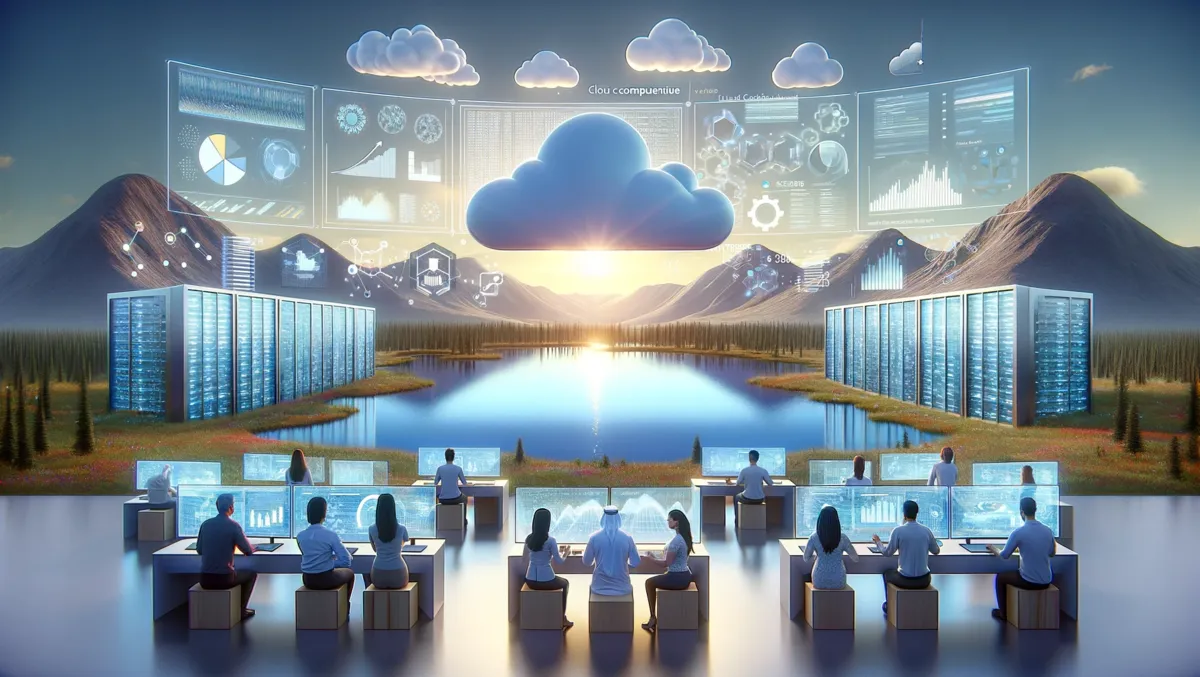 Microsoft Fabric: To revolutionise the data landscape
Thu, 16th Nov 2023
By Sean Mitchell, Publisher
Microsoft's latest innovation, Microsoft Fabric, which has now been made generally available, promising to transform the traditional data landscape.
In a recent statement, Arun Ulagaratchagan, Corporate Vice President of Azure Data at Microsoft, emphasised the significance of Microsoft Fabric in the current AI-driven era. "With services like Azure AI Studio, users can access and build custom generative AI experiences," said Ulagaratchagan. "Data is the backbone of AI, and a robust data estate is crucial for fuelling AI innovation."
The introduction of Microsoft Fabric is seen as a pivotal moment for Microsoft. Satya Nadella, CEO and Chairman, described it as "the biggest launch of a data product from Microsoft since SQL Server." This enthusiasm is echoed across the corporate world, with 25,000 organizations, including 67% of the Fortune 500 companies, already utilising Fabric. Notably, 84% of these companies are leveraging three or more workloads, indicating the platform's comprehensive appeal.
Success stories are already emerging, highlighting the transformative impact of Microsoft Fabric. Milliman's Principal, Tom Peplow, acknowledged, "Microsoft Fabric would have been our choice from the start, had it existed." Zeiss Group's Markus Morgner found Fabric to be the natural evolution in their data journey, offering a complete analytics service. Similarly, Ernst and Young's Swen Gehring credits Fabric for the development and launch of EY Intelligence, enhancing decision-making capabilities for clients.
Microsoft Fabric's general availability marks a new chapter in data analytics and AI. The platform integrates Microsoft Power BI, Azure Synapse Analytics, and Azure Data Factory, offering a unified experience across seven core workloads. Its lake-centric and open approach, featuring OneLake, facilitates effortless data management and reduces duplication.
"OneLake allows users to virtualise data across various sources without duplication," explains Ulagaratchagan. "This promotes a logical data mesh, empowering users with an intuitive, personalised data hub."
Fabric also empowers business users with capabilities like Real-Time Analytics and Direct Lake mode in Power BI, seamlessly integrating with Microsoft 365 apps to enhance decision-making and drive impact.
The AI-powered nature of Fabric is particularly noteworthy, as it introduces Copilot capabilities across its various functions. "With Copilot in Microsoft Fabric, tasks like creating dataflows, writing SQL statements, and developing machine learning models become more intuitive and efficient," Ulagaratchagan adds.
The platform's integration with Azure AI Studio signifies a leap forward in AI-driven innovation, allowing users to build AI solutions using data integrated with Microsoft Fabric.
Microsoft's commitment to existing Azure Synapse Analytics and Azure Databricks customers remains strong, ensuring seamless transitions and integrations with Microsoft Fabric.
The surge in demand for Fabric is evident in the growing network of partners like Accenture and Capgemini, who are ready to assist clients in harnessing the platform's potential.
Microsoft invites users to explore Fabric's capabilities through a 60-day free trial, offering a range of pricing options to suit different needs. The company also plans to introduce a new certification, "Microsoft Certified: Fabric Analytics Engineer Associate," enhancing the skillset of data professionals.