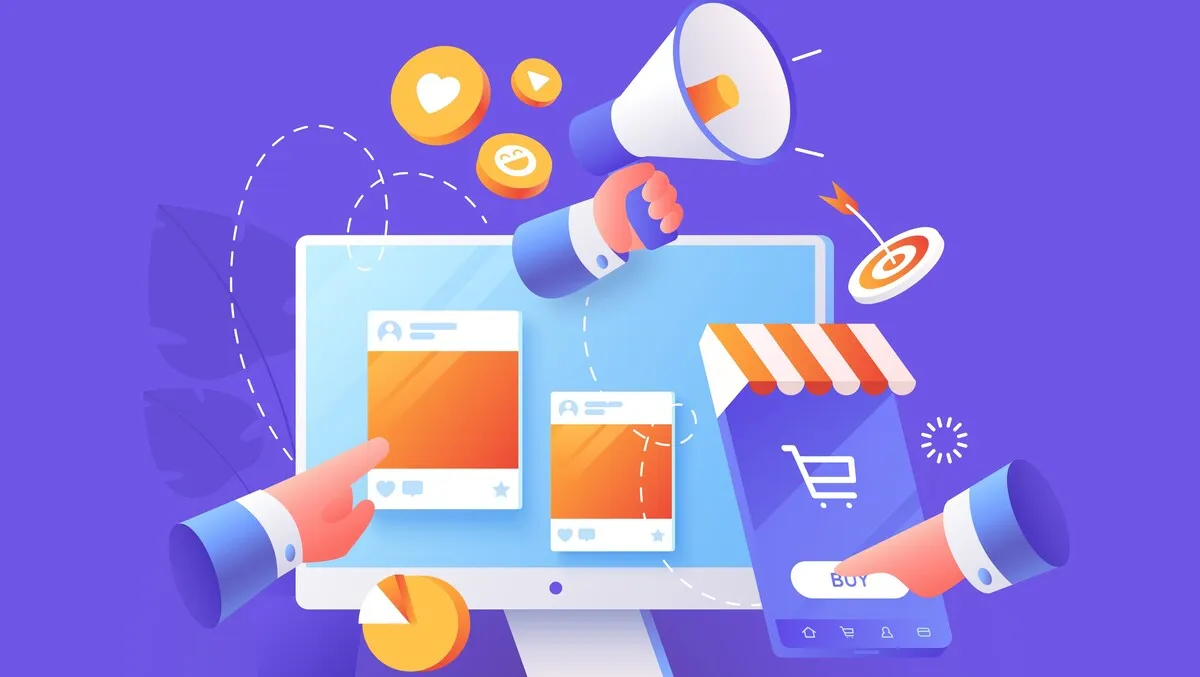 A contemporary technological solution for modern marketing
Digital media has come a long way since its inception. Just imagine progressing from communicating with audiences using just static banner ads to interactive rich media. The opportunities that marketers have been provided with, thanks to digital media, to engage with their target audience have been immense. The introduction of search engines to create the association that a brand is the most popular in certain categories, social media platforms to connect with consumers, and programmatic advertising to best reach audiences have expanded the reach and effectiveness of marketing techniques.
Each time marketers have faced problems, technological advancements have been the driving force in delivering solutions. Just think about the introduction of the internet and social media, which helped businesses reach larger audiences and discover content in a more cost-effective way than mass media. Larger audiences then meant marketers needed help in understanding and targeting potential customers more accurately, and that brought about cookies, CRM tools, and digital advertising platforms to capture and analyze customer behavior for optimized ad exposure. Moreover, technologies like virtual and augmented reality have transformed the way brands interact with customers, creating immersive experiences that have increased brand value.
Digital marketers today are burdened with not only staying up to date with changing online consumer environments on a daily basis but also constant marketing channel updates, increasing data privacy which is now even making cookies obsolete, laws regulating targeting, and content saturation to the point where nothing seems to be original anymore. On top of all this, they also deal with keeping up with customer behavior that changes daily because of sudden brand or social pressure trends on social media that can change customer's behavior instantly. This dynamic paradigm has caused brand loyalty to decline drastically since the pandemic. A single bad move from a brand, whether it be in their campaign messaging, customer interaction, or failing to keep up with competitors, can result in them fizzling out. I wonder if there are marketers out there who want to reverse the digital transformation back to the times where the most pressing problem may have been how to communicate a USP or what colors to put on banners!
AI has now emerged as a solution to these new-age problems in the digital marketing industry. For marketers to stay on top of their game, they are increasingly embracing the technology of today to give them a creative or operational edge. With capabilities such as intelligent automation and digital creative generation that constantly learn through performance and human feedback, modern marketing will be about who can leverage AI technology to truncate their weaknesses and improve the efficiency and effectiveness in the digital marketing landscape. AI algorithms can ethically capture and analyze vast amounts of data in real-time, enabling marketers to make data-driven decisions and optimize their campaigns for better results.
The majority of multinational or large companies have implemented AI models for marketing-specific use cases. Designers have multiple photo and video editing tools with an incredible suite of AI features to help them be more productive, and content and copywriters have text-generative tools to help with captions or emailers. I've seen marketers are also enjoying the perks of performance AI models to optimize their performance metrics in digital marketing, targeting AI models for media planning, and AI-powered A/B testing at scale.
As we look ahead, AI's impact on the marketing industry is set to expand even further. This is not the end of AI's capabilities, which are still being explored. There has been news of advancements in AI algorithms to remove gender and racial bias in generated content, create whole video ads on its own, and utilize the digital likeness of celebrities to promote brands. Just imagine how this must expand the creative mindset of marketers. Aspects like budgets or time that constrain digital campaigns can be eased, really enabling more out-of-the-box thinking and engaging experiences with audiences.
With AI at the forefront of modern marketing, the future of marketing looks promising, paving the way for new opportunities and driving digital transformation to unprecedented heights.