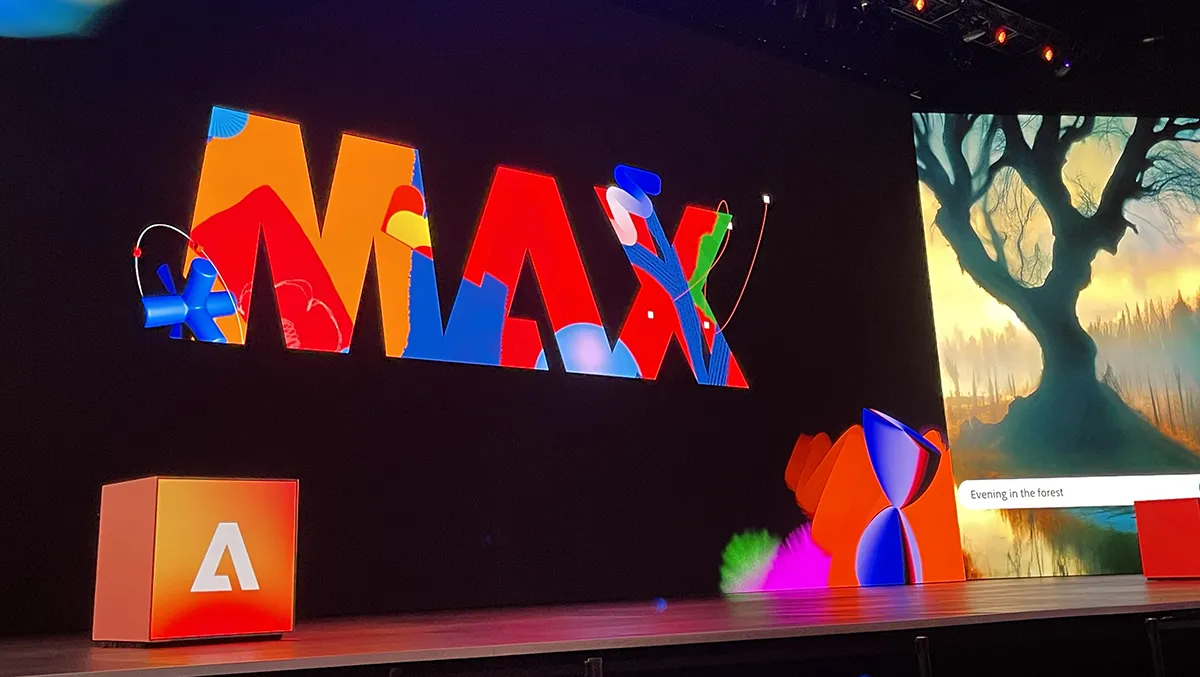 A new era of creativity & innovation unveiled at the Adobe Max
In a world increasingly shaped by digital experiences, Adobe's CEO Shantanu Narayen took to the stage at the Adobe Max conference to discuss the company's vision for the future of creativity. The event, held at the Peacock Theatre, was attended by hundreds of thousands both in-person and online, reflecting the growing importance of digital platforms in our lives.
Narayen began his address by acknowledging the challenges the world is currently facing, stating, "Our hearts go out to those who have lost loved ones in the recent natural disasters, acts of terrors, and the devastation of war. I hope our collective power will use our shared humanity, creativity, and voice to help heal." This set the tone for a presentation that was as much about the power of creativity to bring about positive change as it was about technological innovation.
Reflecting on the role of creativity in recent years, Narayen observed, "As I think about the last few years, it's amazing to reflect on the increasing, important role that creativity has played in our daily lives, and helping us cope, come together, and engage with the world around us." He noted that digital transformation is affecting every aspect of our lives, from how we work and interact to how we are entertained.
The CEO also highlighted the role of Artificial Intelligence (AI) in accelerating this shift. "Artificial intelligence is accelerating the shift and offers the promise and potential to make us even more creative, more productive, and more successful," he said. Narayen was particularly impressed by the "amazing creativity" that has emerged in the past year, citing examples from various media, including trailblazing shows and movies, as well as short videos that have taken social media by storm.
Adobe's focus on innovation was evident as Narayen discussed the company's latest offerings. "Every Adobe MAX, we look forward to sharing the hundreds of innovations that our teams have delivered," he said. Among these are new features in flagship applications like Premiere Pro and After Effects, as well as entirely new platforms like Adobe Firefly and Adobe Express. "In the six months since [Firefly's] launch, you've generated over 3 billion images with Adobe Firefly," he revealed.
The company is also making strides in enterprise solutions. "Most recently, we introduced Adobe Gen Studio, an all end-to-end solution, which enables all businesses to supercharge and simplify their creation, all the way to activation and delivery process," Narayen announced.
Adobe's mission, according to Narayen, is to "change the world through digital experiences." He emphasised the company's commitment to making products more powerful, accessible, and fun, while also being responsible and transparent. "Accountability, responsibility, transparency—we can harness the power of this technology for good for society," he said.
Narayen concluded his address by reiterating Adobe's commitment to pushing the boundaries of creativity. "It's an incredibly exciting time to tell your story," he said, adding, "We look forward to engaging with you at MAX to continue to advance the state of creativity and drive impact."
As Adobe continues to innovate and expand its suite of creative tools, it's clear that the company sees itself not just as a technology provider but as a catalyst for change, empowering individuals and businesses alike to harness the power of digital creativity.