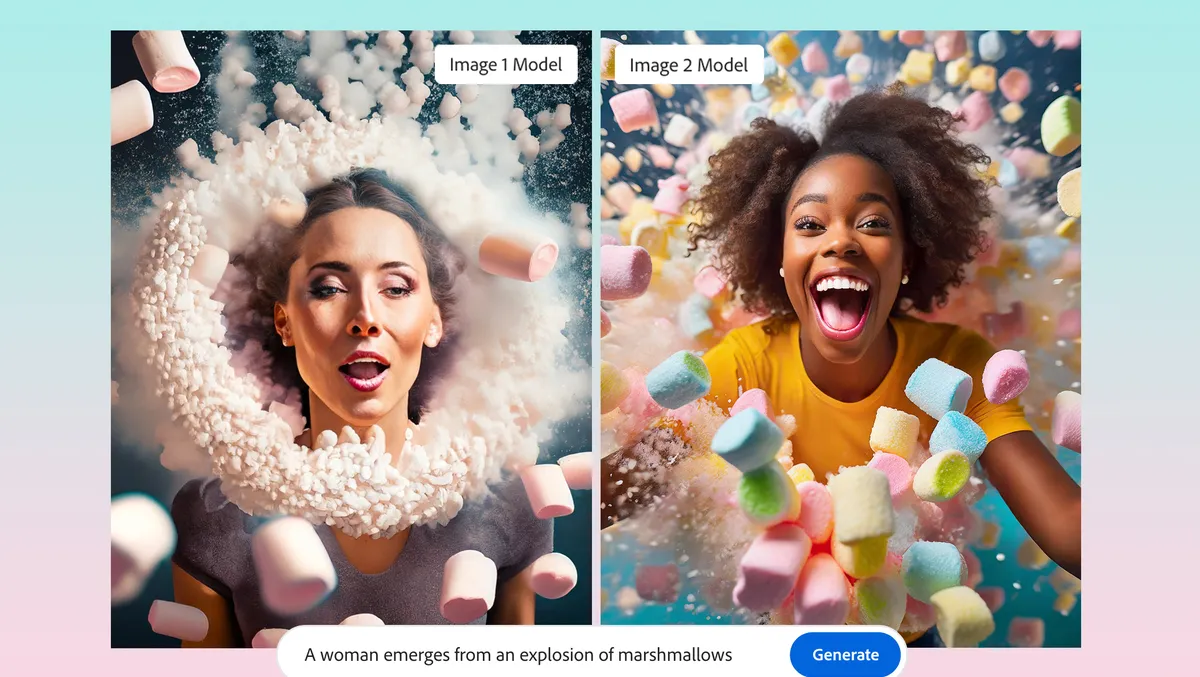 How Adobe is indemnifying users from AI-generated imagery legal issues
Adobe, the tech giant behind Photoshop and Acrobat, earlier this year ventured into the realm of generative AI with Firefly product. Designed to be "safe for commercial use," Firefly aims to revolutionise the way enterprise customers approach AI-generated imagery. The company is going a step further by offering Intellectual Property (IP) indemnification, a move designed to ease the legal concerns surrounding the use of AI-generated content.
Firefly was released in early 2023, with Adobe touting its capabilities for "commercially viable, professional quality content at speed." The AI model behind Firefly was trained on a curated dataset comprising Adobe Stock images, public domain content, and other openly licensed or non-copyright material. This selective training is part of Adobe's strategy to mitigate the risks of copyright infringement, a significant concern in the AI-generated art world.
Adobe has announced that it is indemnifying users of its tool from any legal issues arising from its use.
The IP indemnification clause is a significant selling point for enterprise customers. It states that the company will cover the legal defence and pay for customers' monetary damages that may result from potential third-party IP claims stemming from Firefly-generated outputs. However, the indemnification will not cover any modifications or additions to the Firefly output that infringe on existing copyrights.
Adobe's Chief Strategy Officer, Scott Belsky, highlighted the concerns of enterprise customers, stating, "A lot of our very big enterprise customers are very concerned about using generative AI without understanding how it was trained."
The indemnification offer is not entirely unprecedented for Adobe. The company already provides a similar indemnification for its Stock assets product. However, the Firefly indemnification is still in its beta phase, and the final details are yet to be confirmed.
Firefly also introduces a "content credentials" tag for all created images, which acts as a digital "nutrition label," providing information about the image's provenance. This feature is in line with Adobe's broader strategy of promoting content authenticity.
Adobe's approach to AI-generated imagery is not isolated to Firefly. In December 2022, Adobe announced that it would accept AI-generated images on its Adobe Stock website, offering indemnification for these images as well. This move was a game-changer for the stock media industry, putting AI-generated and traditional imagery on an equal footing.
"Adobe is taking an entirely different approach. They are opening up their platform to any AI-generated content that follows their overall requirements about ownership, safety, model releases, and the like," reported Axios.
While the legal landscape surrounding AI-generated content remains unsettled, Adobe's indemnification offer acts as a form of insurance, giving enterprise customers the confidence to utilise this emerging technology. Adobe's approach is a calculated risk but one that could set a precedent for the commercial use of AI-generated content, potentially reshaping the industry in ways yet to be fully realised.