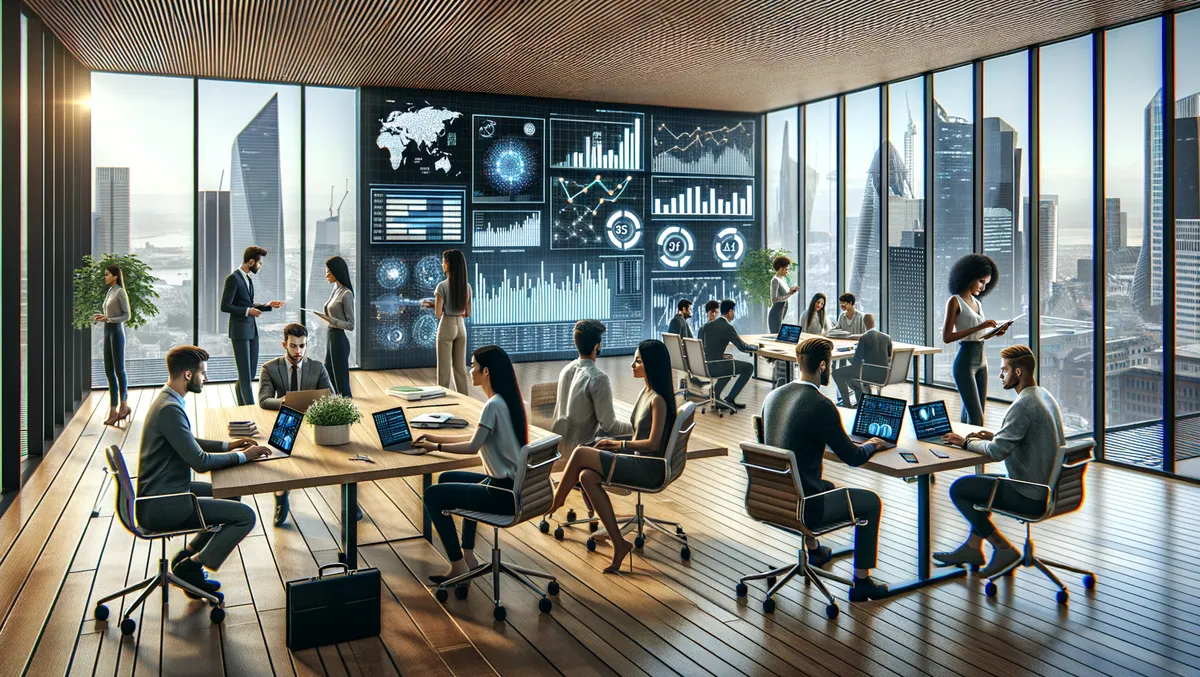 London fintech TRIVER secures £20m to transform SME finance access
London-based fintech, TRIVER, has secured a further 20m in funding to revolutionise how small and medium-sized enterprises (SMEs) can access finance. With its innovative use of Open Banking data and artificial intelligence (AI), TRIVER provides small businesses with quick and easy access to working capital.
TRIVER's latest deal, a 20m debt facility secured through Avellinia Capital, will allow the fintech firm to offer over 200m annually, benefiting small businesses in the UK. Furthermore, the capital injection will expedite product development, significantly aiding the company's mission to reshape how SMEs access finance and capital.
TRIVER utilises Open Banking data and sophisticated AI to meet a small business's short-term capital needs, underwriting the risk of small business borrowing rapidly and automatically. The company can provide advances on a business's client invoices 24/7—this speed and accessibility in comparison to traditional high street banks, provide businesses with the assurance of instant access to capital when needed.
The recent funding follows a 7m equity funding round in April 2023 involving prominent names like Andreessen Horowitz, Stride VC, Axeleo Capital, Motive Partners, and Sequoia Capital. Since its launch, TRIVER has advanced invoices totalling more than 1m, with the average invoice size being 12,000, funded over an average duration of 30 days.
Founder & CEO of TRIVER, Jerome Le Luel remarked, "The vast majority of SMEs we interact with are willing to grant us access to their bank data via Open Banking. They appreciate the simpler process over manually providing bank statements and other data. Importantly, they don't have to make personal guarantees when applying to us."
TRIVER has achieved a remarkable turn-around time for granting facilities. On average, small businesses are granted a new facility within 3 hours of application, and invoices typically take 2.5 minutes to fund. The company aims to reduce this to less than 10 minutes for a new facility and under a minute to advance an invoice in the future. On the contrary, conventional banks usually take up to 4 weeks to open a facility and 24 hours to advance an invoice due to manual processes.
Christoph Pfundstein, Partner at Avellinia Capital illuminated, "We are proud to support TRIVER in its journey to become a significant funding provider to UK SMEs. TRIVER has by now a proven model that offers superior user experience, decisioning speed, and attractive pricing". Pfundstein highlighted the potential of TRIVER against traditional banks, which typically charge between 2% and 4% for a 30-day term, opposed to TRIVER's 1.8%.
Le Luel further added, "In the current economic climate, we see significant demand from SMEs to access short-term cash flow financing as payment terms extend and banks tighten access to credit. Thanks to continuous access to Open Banking data, we are confident we can manage the credit risk of our customers over the short horizon of their invoices."
TRIVER is designed to align with digital service providers serving SMEs. Through their automated processes, these providers can simply offer a short-term working capital solution to support their customers. Moreover, they can also receive a value-share back when their customers use TRIVER's service. Till now, TRIVER has signed 11 distribution partners including Funding Options by Tide, Newable, Swoop, Clear Business Finance, and Capitalise.
Steve Green, Director at Clear Business Finance, confirmed the popularity and efficacy of TRIVER, saying, "Our customers that have used TRIVER highly appreciate the experience. The process to access working capital is slick and they love the speed and great value on offer. With this very robust proposition, we anticipate that instant capital delivered through TRIVER will quickly rise in popularity."
Finally, TRIVER is in talks with prospective partners in sectors such as banks, accounting software, insurance, utilities, and foreign exchange, with plans to launch more collaborations in the coming months.