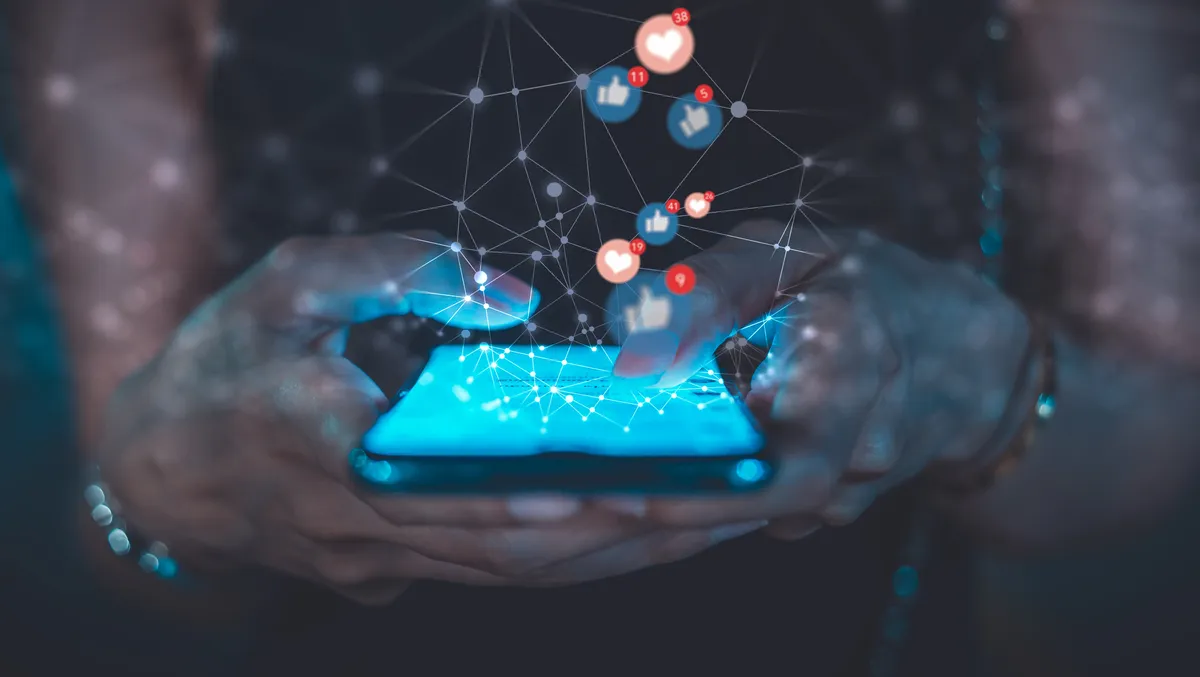 New research finds Facebook lost ad market share in Q4 2022
Fri, 3rd Feb 2023
By Zach Thompson, News Editor
New research from digital intelligence platform Similarweb has found that Facebook lost ad market share in the fourth quarter of 2022.
The research also finds that TikTok's ad share gains appear to be at the expense of Meta, Facebook's parent company.
Similarweb's analysis is based on traffic to the ad manager portals used by social media companies for mass market ad sales.
Its findings include that social media advertising is becoming less popular overall, possibly due to concerns it is less effective than once thought.
The fourth quarter signalled the most considerable decline in retail eCommerce conversions from social traffic in the history of Similarweb's tracking.
In addition, TikTok's ad market share is seeing rapid growth, gaining 11 percentage points of ad manager user share year-over-year from its main social platform competitors, with almost all of this coming from Facebook's consolidated ad manager portal.
Similarweb notes this is an increase from 5 percentage points for TikTok in the first nine months of 2022.
Ad manager users measure overall social ad demand. They found it has been decelerating for four consecutive quarters.
The digital intelligence platform notes nearly all of TikTok's growth in 2022 has been gain in share versus competitors.
Further, Facebook's business portal is used for a range of purposes aside from advertising, including messaging and organic social posts.
However, the portal also offers a measure of Facebook's total addressable market for advertising.
The findings show that not only does the business portal have fewer users, but Similarweb estimates the percentage of them actively using it to advertise is depleting even quicker.
Facebook's business portal is also used for ad sales on other properties, such as Instagram, and in spite of its metaverse ambitions, social media advertising is where most of the company's revenue comes from.
Similarweb's research also finds that advertiser engagement on Facebook's ad manager portal lost momentum in the fourth quarter of 2022, which means that Meta's topline results may be underwhelming.
Reality Labs is the metaverse development part of Meta.
Similarweb says after Meta's third-quarter earnings call, investors shifted their focus to management's aggressive capital expense guidance and projected losses in Reality Labs.
However, they considered stable core ad business to be a relative bright spot.
Similarweb also had its investor team recap clients, acknowledging that being optimistic about Meta's fortunes may be premature.
There are four key reasons for this:
Ongoing momentum in competing platforms, which accelerated during the holiday season.
The backdrop of softer eCommerce spending, particularly in direct-to-consumer.
Ongoing privacy and targeting challenges that hobble ad sales.
Challenges monetising Reels, the Facebook and Instagram answer to TikTok's short video format.
Ad manager engagement is an informative representation of ad dollar intentions and significantly dropped momentum over the holiday quarter.
Within that declaration came a massive change in advertiser shares from Facebook to TikTok.
The company also notes that social media is losing its sales power, as measured by eCommerce conversions.
Similarweb has also found Facebook is losing traffic, year-over-year.
The company also found that total traffic to Facebook's website was down by 13.3% year-over-year in Q4, 2023.
This is interesting to note compared to previous quarters, where the decline was as much as 18%.
In contrast, traffic to Instagram's website has done better and was only down by 2.2% in Q4.