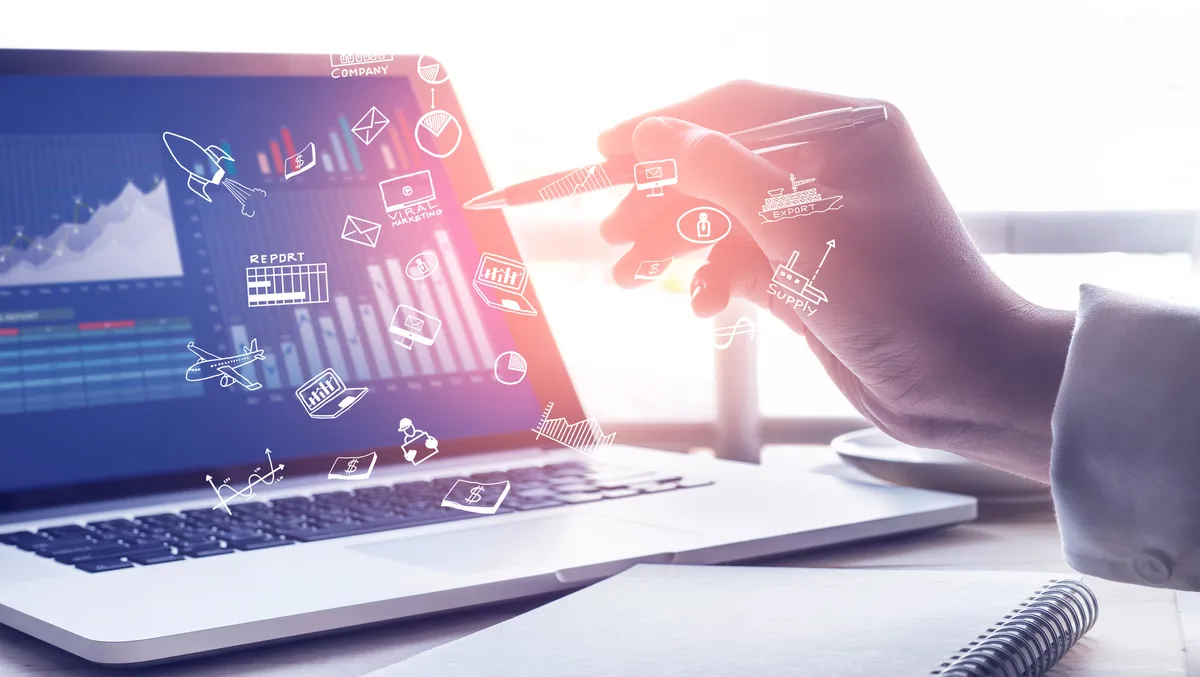 Snowflake shares insights into data-forward marketers
Snowflake has released its report titled 'Modern Marketing Data Stack 2023: How Data-Forward Marketers Are Redefining Strategies to Unify, Analyse, and Activate Data to Boost Revenue'.
Snowflake's data-backed report identifies the best of breed solutions used by Snowflake customers to show how marketers are leveraging the Snowflake Data Cloud with accompanying partner solutions - 40+ of which are Powered by Snowflake - to best identify, convert, and deliver differentiated experiences to loyal customers.
By analysing usage patterns from a pool of approximately 8,100 customers as of April 2023, Snowflake identified ten technology categories that organisations consider when building their marketing data stacks.
The research reflects how customers are adopting solutions from a rapidly changing ecosystem and highlights the convergence of adtech and martech, the increased importance of privacy-enhancing technologies, and the heightened focus marketers have on measurement to maximise campaign ROI.
The ten categories detailed in the report include: Analytics & Data Capture, Enrichment, Identity & Onboarders, Customer Data Activation, Advertising Platforms, Measurement & Attribution, Integration & Modeling, Business Intelligence, AI & Machine Learning, and Privacy-Enhancing Technologies.
Denise Persson, Chief Marketing Officer at Snowflake, says, "Despite navigating macro-economic pressures and decreased budgets, it's an exciting time for marketers given the pace of technology innovation and the forthcoming impact of AI and LLMs to disrupt, automate, and enhance the productivity of marketing teams."
"Our Modern Marketing Data Stack report highlights the best tools and solutions available to marketers so that teams can supercharge their ability to execute and drive results."
Snowflake analysed marketing trends from customers engaging with the companies named as leaders across our ten categories. Key findings include:
The three fastest growing categories, by number of customers, year-over-year: Measurement & Attribution (29.2% growth); Customer Data Activation (27.6% growth); Analytics & Data Capture (27.4% growth).
Marketers continue to bolster their modern marketing data stacks - the providers named across the Modern Marketing Data Stack categories have seen, cumulatively, an increase in customers on the Snowflake Data Cloud ranging from the low teens to nearly 30% year-over-year.
Customer adoption of tools or platforms in the Snowflake Data Cloud that power AI & Machine Learning is up 15.5% YoY as marketers begin to explore the potential impact of large language models and generative AI on their work.
On Snowflake, the company has seen the number of data clean room relationships increase up to 7x from April 4, 2022, to April 3, 2023 as privacy becomes a focus for marketers.
Snowflake is focused on enabling every organisation to mobilise their data with Snowflake's Data Cloud. Customers use the Data Cloud to unite siloed data, discover and securely share data, power data applications, and execute diverse AI/ML and analytic workloads.