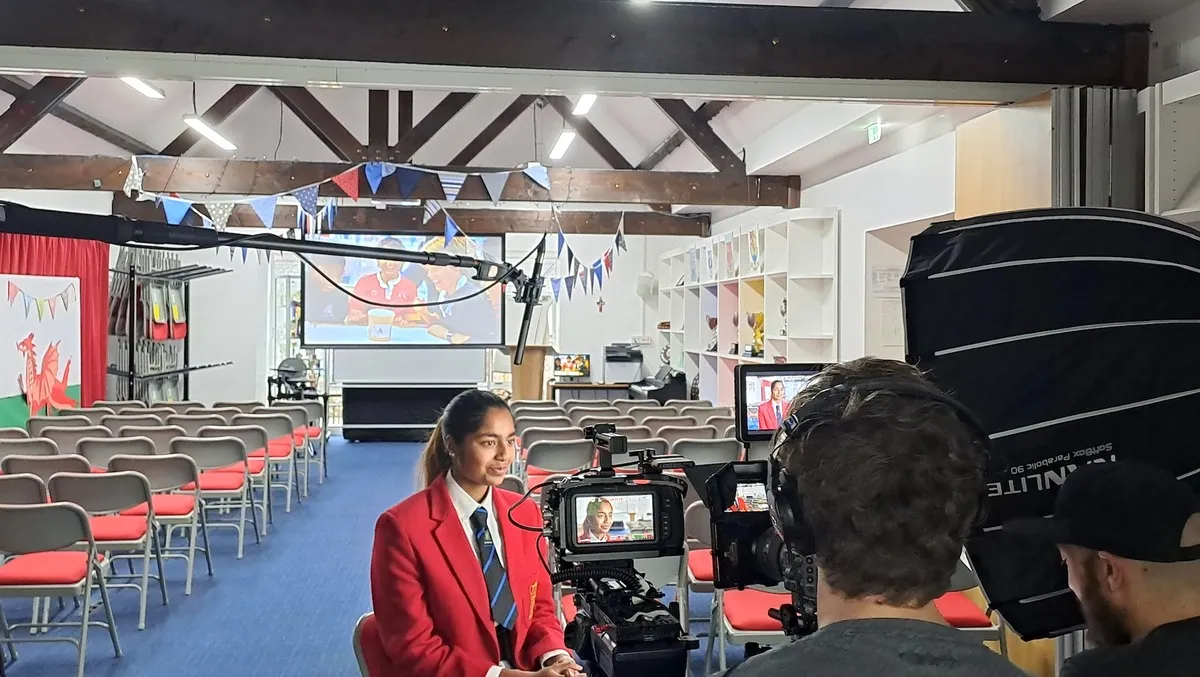 St John's College Cardiff partners with TrilbyTV to revolutionise school communication
Fri, 27th Oct 2023
By Sean Mitchell, Publisher
TrilbyTV, the leading digital signage platform for education, has unveiled a new partnership with St John's College, Cardiff, as part of its mission to revolutionise communication within schools. The platform's capabilities have been showcased in a new video released by the company, shining a spotlight on St John's innovative usage of TrilbyTV's offerings that extend from nursery level up to the Sixth form.
St John's College, a premier co-educational independent school in South Wales, has been leveraging the TrilbyTV software to share a diverse array of content with its school community. Student achievements and successes, school announcements, and event promotions are among the dynamic content now accessible on the school's digital display boards. The easy-to-use nature of the TrilbyTV platform has been instrumental in driving its adoption in St John's College.
Speaking to how TrilbyTV is redefining communication within the school, Francis Taylor, Assistant Head, Admissions and External Relations at St John's College, said, "It has changed our school communication in a huge way. We obviously have a lot of display boards up all around the school but sometimes the content can become old and therefore having digital signage means that we can have dynamic content that's always changing and always updated."
Not only is it user-friendly, but TrilbyTV has also been praised for its ability to seamlessly integrate with Google products. Laura Taylor, Head of the Junior School at St John's, points out, "As a Google school, it's really helpful for us to use Google slides to embed on the system. This means that staff and children can update them with ease."
The TrilbyTV digital signage platform has had a tremendous impact on St John's College's communication approaches. It has streamlined the workload for staff, while also notably aiding in meeting the school's communication objectives. Furthermore, it has proven powerful in its integration with Google for content and single sign-on, thus strengthening the school's existing technological investments.
At the heart of TrilbyTV's offering is the aim to enhance whole-school communication, foster harmony among staff and students, and improve parental engagement. The platform's design emphasises ease of use and affordability, making it a compelling choice for educational institutions of various sizes. TrilbyTV continues to push the envelope in providing features that optimise communication across the entire school community.