Job move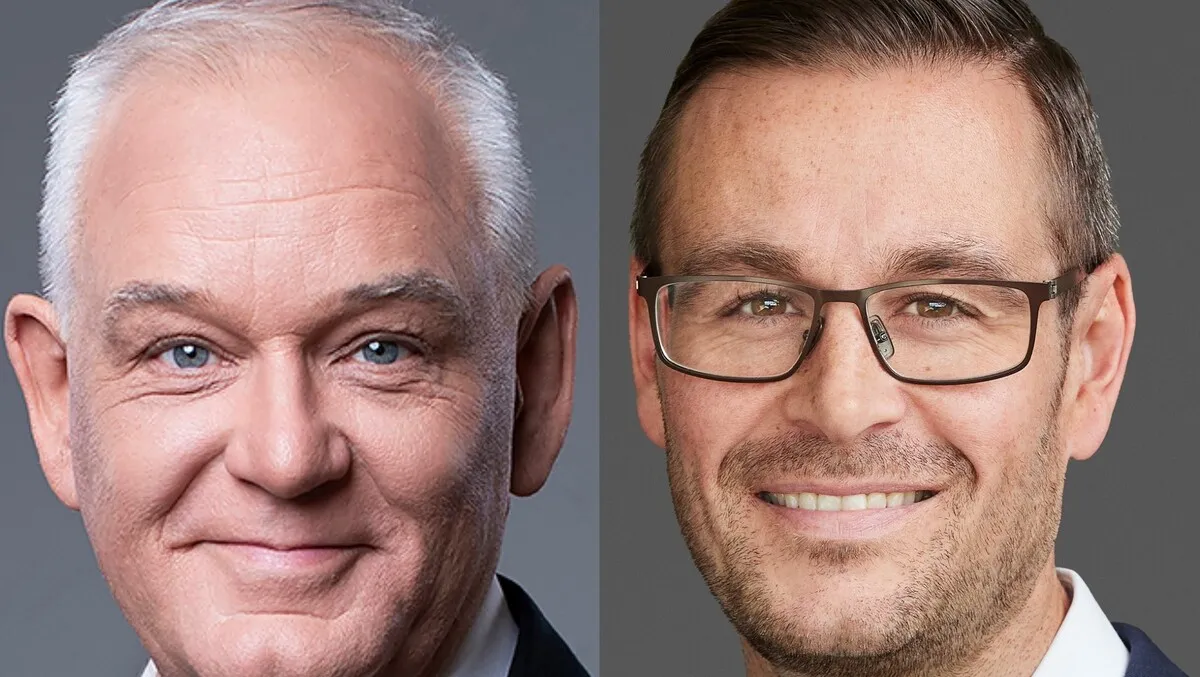 Magnus Dittmer and Kristinn Kristjnsson - Director of Bid Management and Director of Accounting
atNorth Announces New Strategic Hires for Sustainable Infrastructure Growth
By Imee Dequito
Wed, 20th Sep 2023
In a pivotal move that showcases the rapid evolution and commitment towards fostering a sustainable digital landscape, leading Nordic colocation, high-performance computing, and artificial intelligence service provider, atNorth, has declared significant appointments to its leadership echelons. The company aims to fortify its hold in the market, driven by a discernible spike in the demand for its top-tier, green digital infrastructure solutions.
Magnus Dittmer steps into the pivotal role of Director of Bid Management, a position underlining the remarkable growth trajectory that atNorth is envisaging. With an impressive repository of business development and bid management expertise, amassed over a remarkable 25-year tenure in customer relations and sales realms, Dittmer is expected to be a linchpin in steering the business towards newer heights. His previous stints have seen him occupying senior commercial positions at noteworthy enterprises like Atea Sverige, InfoCare Services, and Enaco. Based in Sweden, Dittmer will be operating under the guidance of Anders Fryxell, the freshly appointed Chief Sales Officer at atNorth.
In parallel, the company welcomes Kristinn Kristjánsson as the Director of Accounting, a role central to streamlining and escalating the accounting functionalities in harmony with atNorth's significant upsurge. Kristjánsson, with a rich history spanning 19 years in the finance sector, inclusive of 13 years as a State Authorized Public Accountant, is poised to bring a wealth of knowledge to his new role. His career graph displays a strong background in accounting, including a key role as the Managing Partner at Rýni/Baker Tilly in Iceland, where he also previously served as atNorth's auditor for the Icelandic entities, and a position as CPA at PwC Iceland. Operating from Iceland, Kristjánsson will report directly to Eva Soley Gudbjornsdottir, the Deputy CEO & CFO at atNorth.
This significant announcement comes on the heels of atNorth's recent acquisition of Gompute, a forefront provider of High Performance Computing (HPC) and data centre services. This strategic move, along with the release of its annual accounts, conspicuously underscores the company's burgeoning expansion and unwavering commitment to delivering cost-efficient and sustainable infrastructure solutions to its clientele.
Reflecting on these strategic appointments, Eva Soley Gudbjornsdottir, Deputy CEO & CFO at atNorth, remarks, "as we continue to grow in this fast-paced and competitive market, it is essential that we have a cohesive and talented team supporting us. I am delighted to welcome Magnus and Kristinn to the business." These appointments, undoubtedly, herald a promising chapter in atNorth's journey, fortifying its position as a vanguard in the domain of sustainable digital solutions.