Job move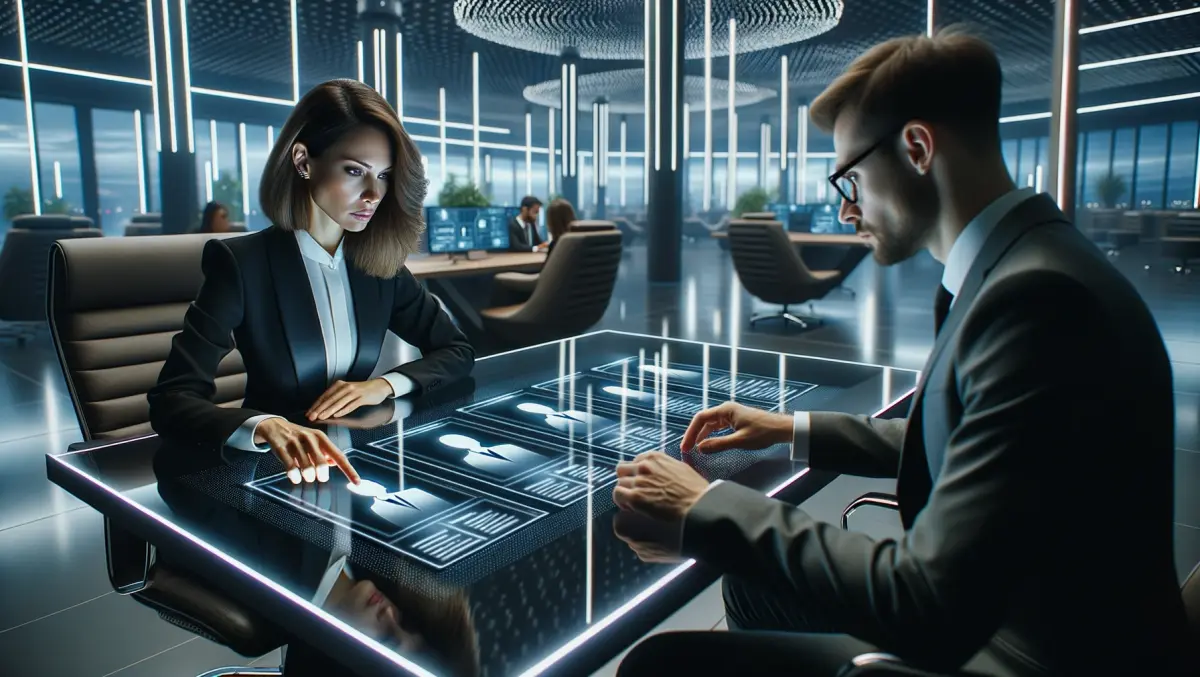 Immersive Labs Hires New Exec Leadership Team
By Sean Mitchell
Fri, 31st Mar 2023
Immersive Labs, the global leader in people-centric cyber resilience, has announced the appointment of Eric Johnson as Chief Revenue Officer (CRO) and Julie Chapman as Senior Vice President of Customer Experience. These new hires will help Immersive Labs accelerate global revenue growth, drive customer acquisition and retention, and expand routes to market.
Eric Johnson is a highly-experienced CRO and Board member with over two decades of experience leading high-growth, enterprise-level companies to meet and exceed their revenue goals. He recently served as CRO at Interos Inc.; Chief Sales Officer (CSO) at Marketo; President of Americas at Qlik; and President of Global Sales at Blackberry. Previously, Johnson spent a decade with Sybase in multiple leadership roles culminating in his running of the global database and technology business.
"I am drawn to Immersive Labs' unique approach to cybersecurity – one that puts people, rather than tech stacks, at the heart of everything," Johnson said. "I am excited to bring the value of Immersive Labs to more customers around the world, and help them safeguard their people, revenues, and brand reputations."
Julie Chapman is a seasoned customer experience executive who has led high-performing teams in the technology industry for more than 20 years. She has held leadership roles at IBM, Adobe, Marketo, and Interos.
"Cyber leaders face increased pressures to build and prove cyber preparedness across the workforce, and they need more support," Chapman said. "I am looking forward to meeting with current and prospective Immersive Labs customers to learn more about their needs and how we can best address them."
James Hadley, Chief Executive Officer of Immersive Labs, said, "Eric and Julie join Immersive Labs at a pivotal time when organizations are increasingly focused on building cyber resilience across their teams and having the metrics to prove it. Their extensive experience makes them a perfect match for our go-to-market strategy, and they will serve as champions for our customers, helping them achieve their key business outcomes."
Immersive Labs recently announced $66 million in new capital and the appointments of Sandra McDevitt as Chief Human Resources Officer, and Lucian Lui as Chief Marketing Officer. The company was also named Gold Winner for Best Cybersecurity Company - North America and Cyber Skilling Product - North America by the Cyber Excellence Awards. Immersive Labs is trusted by the world's largest organizations and governments, including Citi, Pfizer, HSBC, the UK Ministry of Defence, and the UK National Health Service.
Immersive Labs provides realistic simulations and hands-on cybersecurity labs to evaluate individual and team capabilities and decision-making against the latest threats. Organizations can now prove their cyber resilience by measuring their readiness compared to industry benchmarks, building team capabilities, and demonstrating risk reduction and compliance with data-backed evidence.