Job move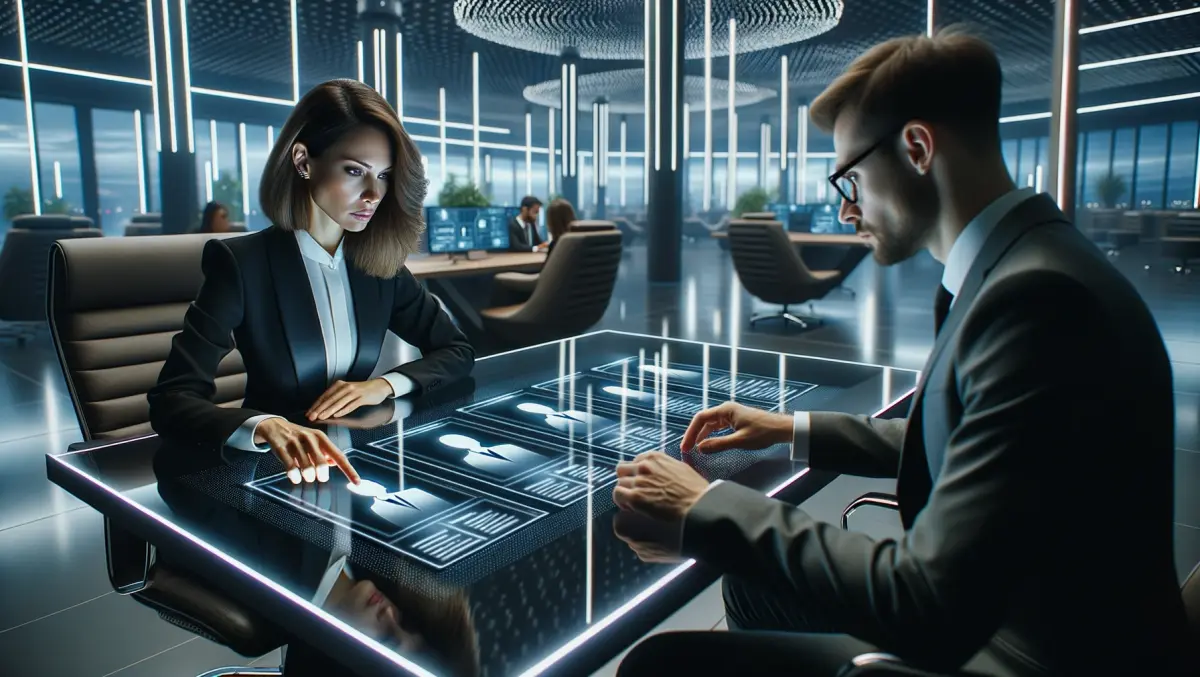 Panasas Appoints Ken Claffey as CEO for Strategic Growth in HPC and AI Storage
By Imee Dequito
Thu, 7th Sep 2023
In a significant corporate reshuffling, Panasas, the acclaimed data engine for innovation, declared today the induction of Ken Claffey as its new Chief Executive Officer. Leveraging Claffey's substantial background in high-performance computing (HPC), cloud, and enterprise data storage technologies, Panasas anticipates steering into new market territories under his aegis. Tom Shea, the outgoing CEO, isn't departing the scene but will continue to contribute his expertise as the Chief Operating Officer within the Panasas executive leadership team.
Claffey, the erstwhile Senior Vice President and General Manager of Enterprise Systems Business at Seagate Technology, has been renowned for his visionary leadership and an in-depth grasp of the storage industry. In his previous role, he consistently showcased a customer-centric approach, playing a vital role in boosting revenue growth and fostering operational efficiency. His adeptness in nurturing global teams, spearheading product innovation, and advocating operational excellence, stands him in good stead to further consolidate Panasas' position as a trailblazer in the HPC and AI storage domain.
Reflecting on this pivotal appointment, Andre A. Hakkak, the CEO of White Oak Global Advisors, LLC, remarks, "We made the decision to bring Ken in as CEO because we believe Panasas is well-positioned to build on its success over the last few years as it has moved to a software-defined architecture, increased its revenues, and is now ready to take a step function in its growth and scale." Hakkak emphasized that White Oak has pledged substantial incremental funding to facilitate the swift realization of this ambitious business growth plan orchestrated by Claffey and his team.
Claffey, humbled and thrilled by the confidence vested in him, shares, "I am honoured to join Panasas at this exciting juncture. The company's unique core parallel file system data storage technology is central to enabling the secular growth of HPC and AI. These areas are driving the increasing need for the performance, scalability, and ease of use that is uniquely inherent to the Panasas PanFS® software platform. I am committed to capitalising on this momentum by spearheading a strategic agenda that improves software portability and enhances performance and ecosystem integration to fuel revenue growth. I am confident that Panasas will emerge as a preeminent leader in the HPC and AI storage realm."
Adding dimension to the ongoing discourse, Mark Nossokoff, Research Director at Hyperion Research, says, "The demands of modern AI and HPC workloads, including massive data requirements, high throughput, scalability, and concurrent access, are stressing traditional parallel file systems to their limits." He highlighted the seminal role file systems play in propelling the HPC storage architecture to effectively meet these emerging demands and accelerate critical scientific research and engineering projects.
As Claffey takes the helm, an optimistic future seems to be on the horizon for Panasas, with a renewed strategic focus on propelling advancements that resonate with tangible customer value, potentially redefining the company's growth trajectory in the forthcoming years.