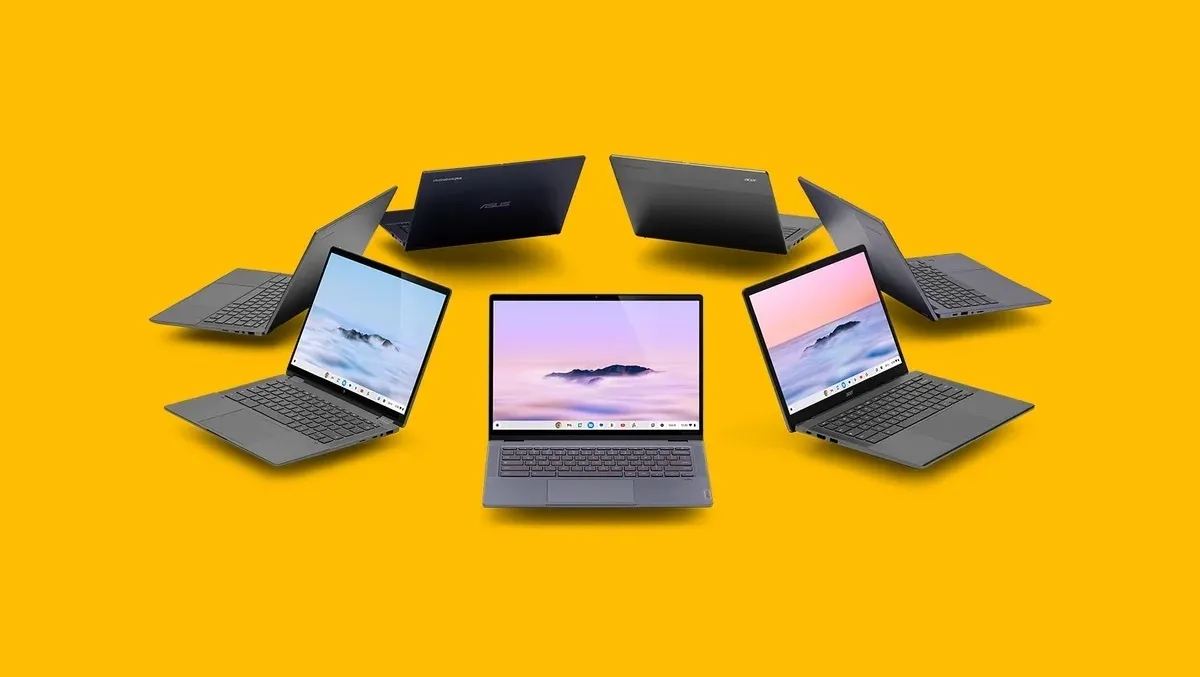 Adobe extends availability of Adobe Express and Photoshop to all Chromebooks
Fri, 6th Oct 2023
By Sean Mitchell, Publisher
Adobe has announced that it is extending the availability of its popular all-in-one creativity application, Adobe Express, to all Chromebooks, including Google's brand-new Chromebook Plus devices. Adobe Photoshop will also now be available on the web for Chromebook Plus users, unlocking a myriad of new creative possibilities.
These powerful tools include Adobe Firefly-powered generative AI features, now available for commercial use and bringing an impressive collection of new creative capabilities to these devices. This means that creators of all skill levels can now edit and create content whenever and wherever inspiration strikes.
Photoshop on the web provides a streamlined, browser-based experience inspired by the renowned desktop version of Photoshop. For the first time on Chromebook Plus devices, Photoshop on the web includes some of Photoshop's most popular functionalities. Tools range from core editing functions and quick actions to quick presets, all tailored to simplify the image editing experience, especially for newer creators. Additionally, Firefly-powered features like Generative Expand and Generative Fill will allow users to extend images beyond their original edges and add or remove items quickly and easily.
Adobe Express is an AI-first all-in-one creative app which makes designing and sharing standout content quicker, easier, and more enjoyable for Chromebook Plus users of all skill levels. Express currently boasts millions of global users across a range of industries, assisting creators in generating engaging content, from social media posts to digital cards and flyers. Some of its more powerful features help users generate custom images and text effects via Firefly, easing one-click task processes including background removal, image and video resizing, GIF conversions, and more.
Adobe and Google have enjoyed a lengthy partnership, committed to providing creative and productive solutions for all. The two companies have worked together to bring Adobe Express to some of Google's most popular devices and platforms, including Chromebook devices introduced to K-12 students and teachers across the U.S., and the Google Chrome extension for Adobe Express. Additionally, Adobe and Google earlier this year announced their plan to bring Adobe's suite of creative generative AI models, Firefly, into Google's experimental conversational AI service, Bard. This would allow users to create Firefly-generated images directly in Bard and transfer them to Adobe Express.
Starting October 8, a three-month free trial of Adobe Photoshop on the web and Adobe Express Premium plan will be exclusively available to Chromebook Plus users. The Express Premium plan, powered by Adobe Firefly, is also included in most Creative Cloud subscriptions, including Photoshop on the web. Adobe plans to bring the current generative AI advancements to Adobe Express for mobile use soon.