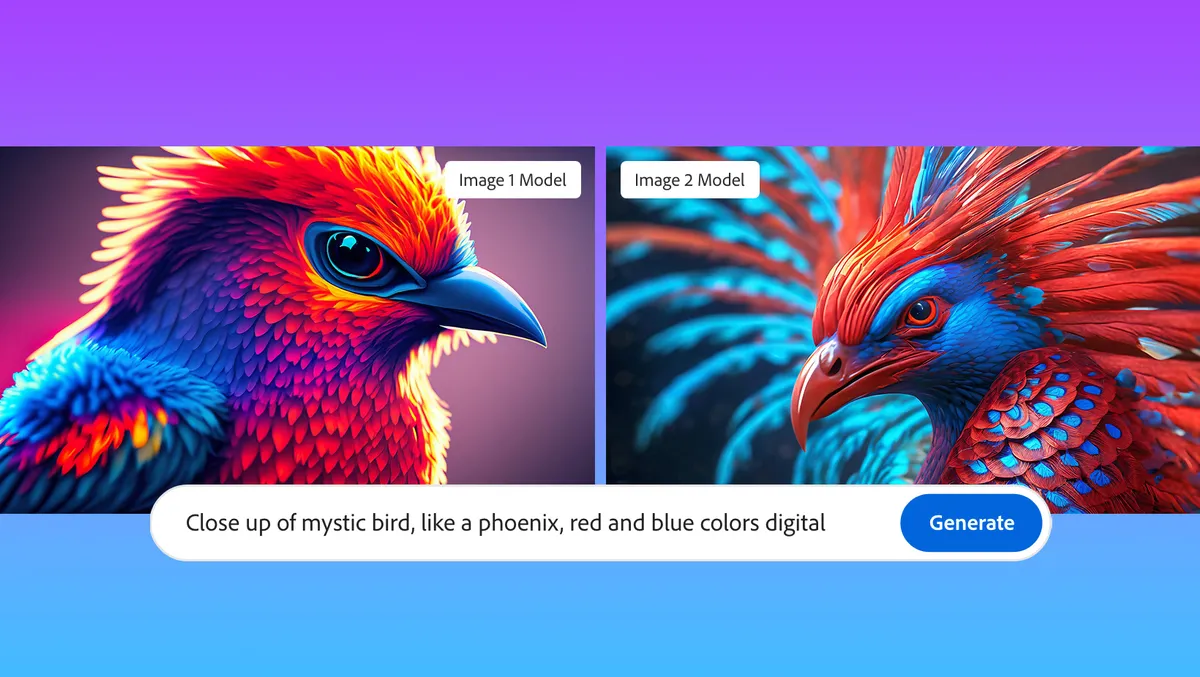 Adobe unveils AI-powered Firefly models: Claims revolution
Adobe has unveiled its next generation of Firefly Models - Adobe Firefly Image 2 Model, Adobe Firefly Vector Model, and Adobe Firefly Design Model, at Adobe MAX, the world's largest creativity conference. These innovative models are set to revolutionise the creative industry by offering advanced capabilities for producing high-standard images, designs, and vector graphics.
The Adobe Firefly Image 2 Model is the latest addition to Adobe's Artificial Intelligence (AI) image generation tools. It has already made its mark with global users generating over 3 billion images since the beta launch in March. This new model brings considerable enhancements to image generation by offering advanced creative control, superior image quality, and faster production times.
According to Ely Greenfield, Chief Technology Officer, Digital Media at Adobe, "Our rapid, continuous pace of Firefly innovation continues with imaging, design and vector generation advancements – three new models that set new industry standards for output quality and user control." He adds that Firefly offers the world's best combination of visual capabilities, designed for commercial safety and enabling transformative new creative workflows across Adobe apps.
With this upgrade, the Firefly Image 2 Model introduces the industry's first Generative Match. It enables users to generate content in custom styles specified by users, which can be either selected from a pre-set list or uploaded manual images. Other improved features include Photo Settings for photography-style image adjustments, superior rendering of human body parts, improved colours and dynamic range, and enhanced Text to Image capabilities. All of these contribute to increased image quality and greater creative control for users.
The Adobe Firefly Vector Model is a remarkable milestone as it is the world's first AI model developed to produce vector graphics. It uses Adobe's vector graphic and generative AI expertise to generate vector graphics from simple text prompts in Illustrator, thereby accelerating the design process.
The all-new features of this model include the Generative Match, editable vector gradients, high-quality vector curves, infinitely repeatable vector patterns, and logically organised and layered vector outputs for ease of editing and reusability.
Last but not least, the Adobe Firefly Design Model is designed to instantaneously generate impressive template designs with its new Text to Template feature in Adobe Express. It offers fully editable templates for print, social, and web advertising, allowing both consumers and businesses to create content more efficiently.
Top brands across the globe, such as Mattel, are already making Adobe Firefly an integral part of their design process, according to Chris Down, executive vice president and chief design officer at Mattel. He states that "Adobe Firefly has enhanced our workflows with trusted capabilities, driving inspiration and productivity from ideation to execution."
Partnerships between Adobe and key players such as NVIDIA to make Firefly available as APIs, are reflecting the growing demand for Firefly's AI-powered design models. Greg Estes, vice president, Developer Programs at NVIDIA states that "Generative AI is helping creatives across many industries bring ideas to life at unprecedented speed.Using our GPUs, Adobe is bringing new opportunities for artists and businesses."