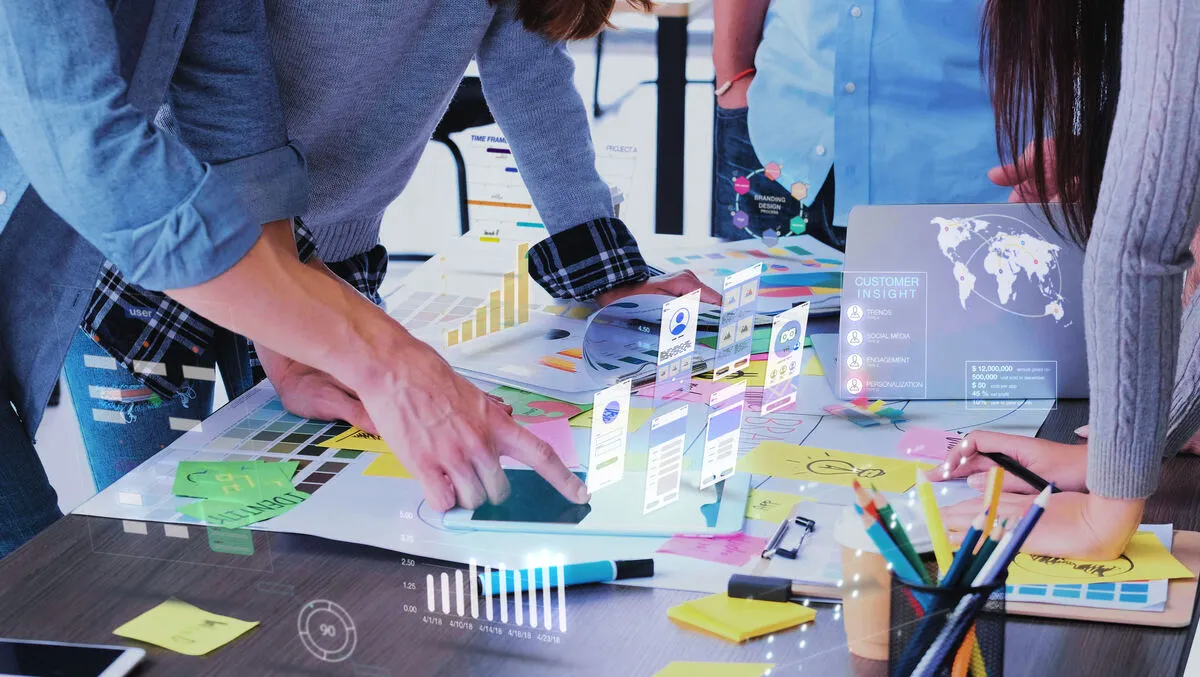 Megantic mentorship program helps female eCommerce leaders
The world of eCommerce has experienced exponential growth over the years, and women have played an essential role in the industry's success. Megantic, an organic search specialist agency in Australia dedicated to eCommerce, saw an opportunity to provide pathways into the workforce for future female leaders and acted on it, creating Megantic Mentors in 2021.
Now in its third year, Megantic Mentors, developed in partnership with Mac.Robertson Girls' High School is exclusively female-focused. It's actively supporting the advancement of women in an eCommerce ecosystem.
Megantic Mentors gives students interested in digital marketing, technology, web development, eCommerce, SEM (search engine marketing) and SEO (search engine optimisation) an opportunity to grow their skills and discover the inner workings of a digital-marketing agency.
"Technology is shaping our world, and we need to ensure that women have an equal voice in this process," says Vandi Kumar, technical project manager at Megantic.
"By supporting the next generation of females in eCommerce technology, we're also supporting innovation, job creation, addressing the skills gap and most of all, diversity and equity in a largely male-dominated industry."
Patricia Ikari, Data Analyst at Megantic, performs exploratory data analysis for management activities and produces dashboards to identify opportunities to continue to grow the business. She credits her current success to the mentors who helped her along the way and is proud to "pay it forward" through Megantic Mentors.
"I love being able to share my experience with data and how it can be used in digital marketing," she says. "I genuinely believe that no course can teach what an experienced professional can share from their real life. That's why having a mentor is so important. For me, being an inspiration for the next generation and seeing their engagement is extremely rewarding."
There's compelling evidence that companies that embrace gender equality and diversity are more likely to report growth and better performance. They also have an increased competitive edge in saturated markets thanks to the flourishing of innovative ideas.
"As the technology sector's explosive growth and the demand for jobs continue, it's critical that greater diversity, training and mentorship programs remain high priorities," says Emily Bencsics, marketing and digital coordinator at Megantic. "It's something the eCommerce industry can't afford to ignore in today's tough economic environment."
Mentorship offers a practical, hands-on solution and paves the way to a more gender-equal future with guidance, support and opportunities, helping women advance in their digital careers and break down barriers to gender equity.
"At Megantic, we pride ourselves on investing in the next generation of female technology leaders through Megantic Mentors," says Jeremy Hanger, General Manager at Megantic.
"Given its success, we're currently exploring new ways to set up a similar program through our recent partnership with Deakin University, which aims to accelerate eCommerce growth."
"In this male-dominated field, it's essential to make successful women visible to young women, providing them an example to follow and strive towards on their path to prosperity in STEM professions, regardless of any gender bias that may exist."