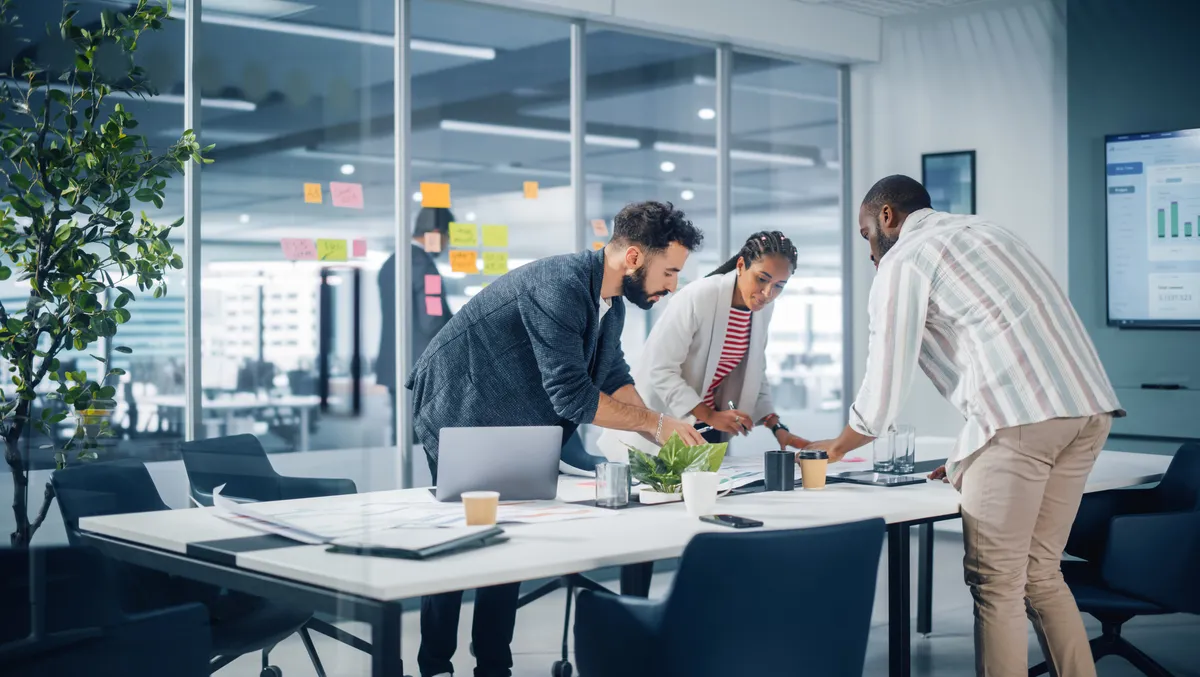 Mortar AI forms new collaboration to develop SaaS marketing platform
Mortar AI has announced a new collaboration with Microsoft, Adform and LiveRamp to develop a software-as-a-service (SaaS) Marketing Automation Platform (MAP) Mortar Marketing, assisting small to medium marketing agencies in accessing programmatic trade desks and using first-party data.
The platform provides access to programmatic advertising, data cleansing and consolidation, and solutions to help manage the ongoing addressability challenge.
With the demise of third-party cookies, ongoing challenges with device identifiers and emerging changes to privacy legislation, Mortar AI believes that businesses need to focus on first-party data strategies to attract new clients, retain existing ones, and drive revenue growth. However, most small to medium marketing agencies are unable directly access programmatic technology due to cost, size and lack of resources.
Mortar AI aims to solve this issue by offering a sophisticated suite of digital marketing tools that are affordable and accessible to agencies of all sizes. The Mortar Marketing platform, developed using technology from Microsoft, Adform, and LiveRamp, bridges the gap between small and medium agencies problems.
Mortar AI's SaaS marketing automation platform is powered by the robust and secure Microsoft Azure cloud infrastructure. Utilising Databricks, Mortar streamlines data cleansing, enrichment, analysis, and deployment of data engineering workflows for optimal efficiency.
Leveraging proprietary machine learning models running on Databricks, Mortar generates unprecedented insights for business owners. The enriched data is visualised in the Mortar portal, providing a unified customer view for agencies while enabling advanced data segmentation for informed decision-making.
Mortar's partnership with Adform, a DSP and DMP services provider, facilitates programmatic advertising activation through the portal. This comprehensive solution empowers businesses and agencies with precise targeting and retargeting capabilities, supporting all industry-standard ad formats and omnichannel targeting across specific audiences.
Clients can employ either first-party look-a-like modeling, demographic or contextual targeting or purchase third-party audiences directly via the Mortar Marketing platform.
Amy Jansen-Flynn, Country Manager ANZ & Head of Sales APAC, Adform, says, "Access to programmatic technology and compliant identity solutions will be integral to the ongoing success of small to medium media agencies.
"We are thrilled to be partnering with Mortar AI and LiveRamp to bring an accessible solution to the market, enabling agencies of all sizes to leverage best in class capability. We are looking forward to continuing the growth of our ongoing partnership across APAC."
Mortar's partnership with LiveRamp becomes increasingly vital as marketers look to build sustainable identity strategies, and increase utilisation of first-party data for businesses. This collaboration enables Mortar to connect, unify, control, and activate data across various channels and devices, optimising customer experiences and delivering superior results.
Grant Baker, Founder of Mortar AI, says, "We want to empower agencies to deliver greater revenue, customer loyalty, and acquisition through personalised, AI-driven, automated campaigns across digital channels for their clients."
Nilan Mihindukulasooriya, Founder of Mortar AI, says, "Our goal is to democratise technology for all agencies, levelling the playing field so that they can compete with larger competitors and deliver better results for their clients. Its a win-win for all."
Melanie Hoptman, COO, APAC, LiveRamp, says, "Marketers should understand that the benefits of developing a robust, sustainable first-party strategy are more important to their long-term business health than simply addressing the deprecation of third-party cookies and device-based identifiers. Our expansive, data-rich network of top-quality partners like Adform helps us to enable the functionality the ecosystem demands."
Moreover, Mortar's partnership with Microsoft has led to its selection for the Go Global program, where Microsoft and Austrade empower Australian startups to expand into the US market.