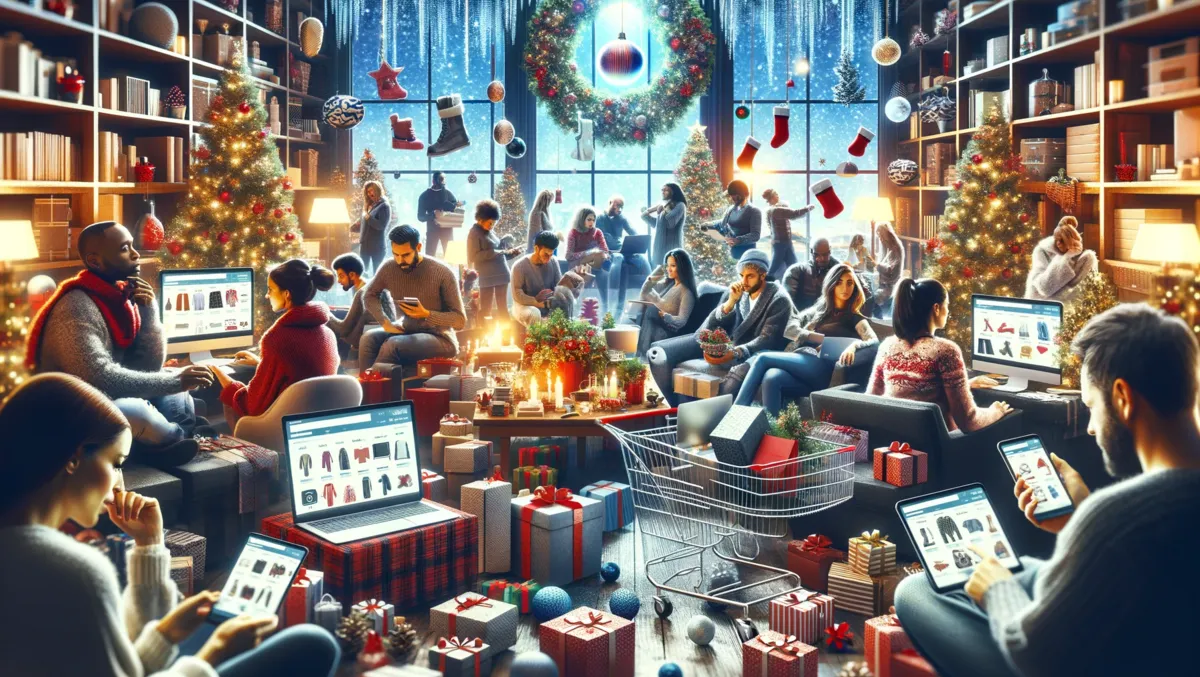 UK's festive online spending to surge in 2023, Adobe reports
Mon, 13th Nov 2023
By Sean Mitchell, Publisher
The UK is set to experience a surge in online spending during the 2023 festive period, according to Adobe Analytics' inaugural Digital Economy Index. Shoppers across the UK are expected to spend £24.1 billion from November to December, representing a 2.7% year-over-year increase, and marking the first growth seen in two years. The uptick correlates with the application of deep discount strategies by retailers, as well as the rising popularity of flexible payment options such as Buy Now Pay Later (BNPL).
Adobe Analytics predicts that special discount events, such as Black Friday and Cyber Monday, will cement daily spending records, with an expected £1.05 billion to be spent on Black Friday alone, a rise of 4.5% compared to the previous year. Cyber Monday, additionally, is forecasted to accrue £861.4 million, a 5% year-on-year increase. The total expenditure over the entire Cyber Weekend is predicted to reach approximately £3.4 billion.
Adobe Analytics' study of 2,000 UK consumers revealed that these discount bonanzas feature prominently on the shopping calendars of more than a quarter of UK consumers (28%), with these customers planning to delay purchases in order to maximise potential savings during these events.
In terms of product categories, Adobe Analytics anticipates Black Friday (24th November) to offer the best discounts on apparel and toys, with respective savings of 16% and 14% off pre-season prices. The best days to buy TVs and computers (20% and 22% cheaper respectively) will be Saturday 25th November; tools (9% cheaper) will be optimally priced on Sunday 26th November; and appliances (13% cheaper) are best bought on Cyber Monday.
The growing trend for BNPL services is expected to continue, accounting for £3.7 billion of total holiday spend. So far this year, £13.5 billion has been spent via BNPL services, and one in seven shoppers (15%) are planning to utilise this payment option for their Christmas purchases. The data also indicates that two in five consumers have utilized this method at least once during the year.
When it comes to food, participants in Adobe Analytics' survey said they are willing to swap premium or branded products for more affordable store-brand or value-range alternatives, aiming to make their seasonal spending go further. In addition, 25% of respondents stated a preference to opt for cheaper supermarkets than their usual ones, while 24% of them plan to replace regular products with less expensive options.
A notable social media trend has emerged as well, with TikTok increasingly being used as a channel by retailers. With its popularity soaring in 2023, the site has grown from being a source of gift inspiration for 13% of shoppers, to driving a 135% year-on-year growth in traffic to retail outlets during the holiday season. Interestingly, this increase in TikTok-driven traffic contrasts with a predicted decrease from Facebook (down 10% year-over-year) and Instagram (down 15% year-over-year).