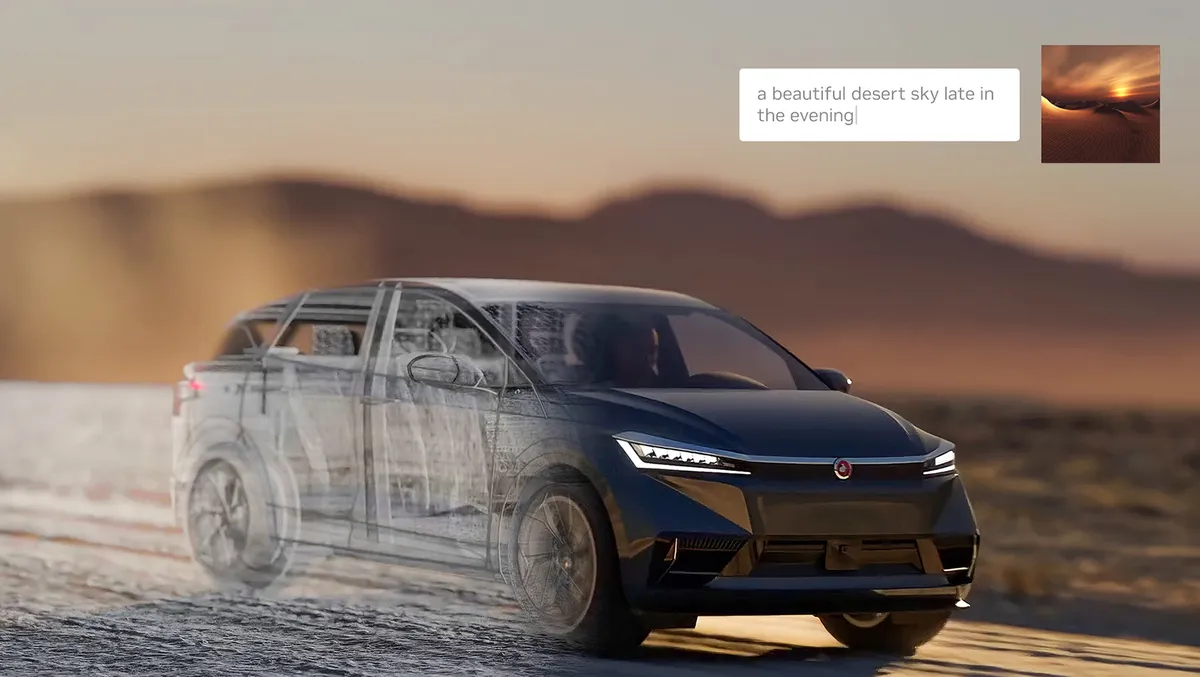 WPP and NVIDIA partner to build generative AI content engine
NVIDIA and WPP join forces in building a generative AI-enabled content engine to increase the speed and efficiency of digital advertising.
The content engine harnesses NVIDIA Omniverse and AI to enable creative teams to produce high-quality commercial content faster, more efficiently and at scale while staying aligned with a client's brand.
The innovation connects an ecosystem of 3D design, manufacturing and creative supply chain tools, including those from Adobe and Getty Images, letting WPP's artists and designers integrate 3D content creation with generative AI.
This includes Adobe Firefly, a family of creative, generative AI models, and exclusive visual content from Getty Images created using NVIDIA Picasso, a foundry for custom generative AI models for visual design.
This enables their clients to reach consumers in personalised and engaging ways while preserving the quality, accuracy and fidelity of their company's brand identity, products and logos.
NVIDIA founder and CEO Jensen Huang unveiled the engine in a demo during his COMPUTEX keynote address. He illustrated how clients could work with teams at WPP to make large volumes of brand advertising content, such as images or videos and experiences like 3D product configurators, more tailored and immersive.
"The world's industries, including the USD $700 billion digital advertising industry, are racing to realise the benefits of AI," says Huang.
"With Omniverse Cloud and generative AI tools, WPP is giving brands the ability to build and deploy product experiences and compelling content at a level of realism and scale never possible before."
Mark Read, WPP CEO, also comments: "Generative AI is changing the world of marketing at incredible speed."
"Our partnership with NVIDIA gives WPP a unique competitive advantage through an AI solution that is available to clients nowhere else in the market today."
"This new technology will transform the way that brands create content for commercial use and cement WPP's position as the industry leader in the creative application of AI for the world's top brands," says Read.
The new content engine is built from the foundation of Omniverse Cloud, a platform for connecting 3D tools and developing and operating industrial digitalisation applications.
This is designed to allow WPP to connect its supply chain of product-design data from software such as Adobe's Substance 3D tools for 3D and immersive content creation, plus computer-aided design tools to create brand-accurate, photoreal digital twins of client products.
With the final scenes, creative teams can render large volumes of brand-accurate, 2D images and videos for classic advertising. Brands may also publish interactive 3D product configurators to NVIDIA Graphics Delivery Network, a worldwide graphics streaming network.
NVIDIA says the new engine outperforms current conventional methods with superior speed and efficiency.
The partnership with NVIDIA builds on WPP's current position in emerging technologies and generative AI, with award-winning campaigns for major clients worldwide.
The new content engine will soon be available exclusively to WPP's clients worldwide.