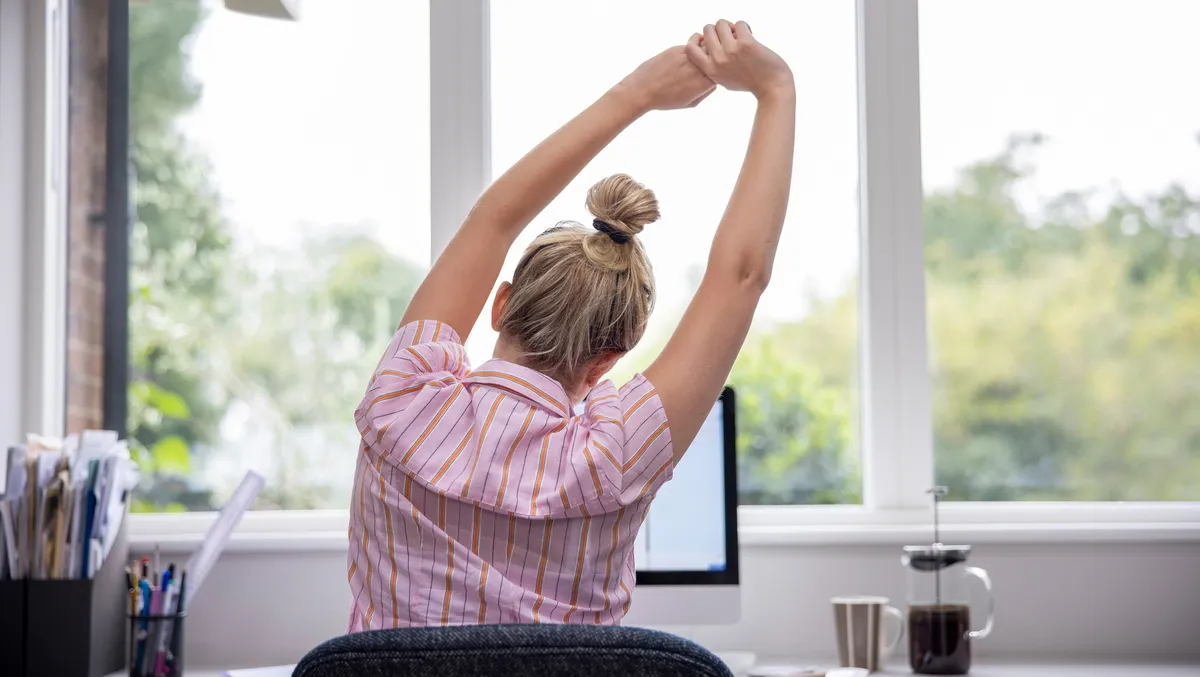 IWD 2023: Flexible working can reduce gender inequality by enabling mothers to stay in work
Wed, 8th Mar 2023
Given women's disproportionate share of family responsibilities, it makes sense that women are particularly drawn to the benefits of remote work, such as less time commuting and a more flexible schedule. But there's long been a negative connotation with flexible working, especially for those who have caring responsibilities.
However, over the past couple of years, workers have gotten a taste for flexible work. This rapid normalisation of remote work has made both flexible working and working from home less stigmatised and could ultimately work in women's favour - with many workers now ranking flexibility among their top priorities, even topping pay.
Long before the pandemic, Motive, a marketing and design agency, was already breaking down these negative connotations providing opportunities for women in the creative industry who had previously struggled to find flexible working arrangements, offering its staff the flexibility to choose where and when work takes place and providing a true work-life balance.
Flexible working is an equal opportunity maker
Recent ONS data shows that mothers aged 25 to 49 years are 20% less likely to be in employment than women aged 25 to 49 years without dependent children, and 17% of women leave employment completely in the five years following childbirth. The marketing and design agency is a positive example of how companies can promote diversity and inclusion by recognising the unique challenges faced by women in the workplace. Flexibility is about giving workers a choice over when and where they work - reducing gender inequality by enabling mothers to stay in work.
Flexible working lets people both work and support their families. It's how to keep mothers in their jobs and close the gender pay gap. By providing flexible working arrangements, the agency not only empowers women but it also benefits from the diversity of talent and perspectives that they bring to the table.
The agency recognises that women are often the primary caregivers in families and that traditional work arrangements do not always accommodate this.
"Motive provides a supportive and inclusive environment that recognises the value of diversity and the importance of work-life balance," says Priyal Wallington, Creative Director at Motive.
"The whole team feels empowered to achieve our full potential while also prioritising our family commitments."
But working from home can dilute one's presence at work and attachment to the workplace by limiting interactions and hindering learning, collaboration and creativity. To combat this, Motive offers all of its staff monthly get-togethers and internal recognition awards, as well as the option to drop into the office for the day, or just an hour, to meet colleagues face-to-face for a coffee and pastry in a relaxed environment.
Motive is one of the few Marketing and Design agencies whose design, social, marketing and PR teams are made up entirely of women.
"We hire and value experience and believe that by offering flexibility, we, as an agency, are more creative as a result," says Alex Blomfield, Founder, Motive.
"Last year alone, we were shortlisted for 16 awards and scooped five, including The Drum Roses Award and Independent Agency award.
"Motive has quadrupled its turnover and profit over the past two years, which I believe is a testament to the talent and determination of our team who have come together to create a supportive and inclusive environment that empowers us all to achieve our full potential as an agency."