NTT DATA UK&I & eir partner to enhance customer experience journey
Tue, 14th Nov 2023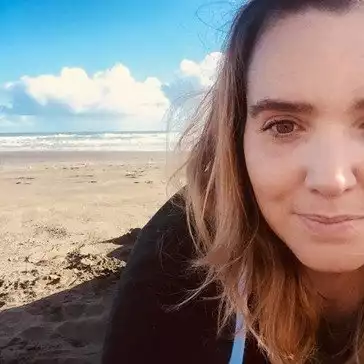 By Shannon Williams, Journalist
In an endeavour to drastically improve customer experience, top-tier IT service provider, NTT DATA UK&I reveals a transformative partnership with eir, the premier telecommunications provider in Ireland. The collaboration aims to revamp eir's customer experience journey, replacing outdated call centre systems with the next-generation Genesys Cloud CX solution. This platform hosts the latest AI and digital innovations available, significantly optimising customer experience.
In the fast-paced telecommunications industry, continuous innovation is critical to meet customer expectations and provide exceptional services. With a keen understanding of customer needs, eir has partnered with NTT DATA and Genesys to significantly enhance its contact centres, providing a higher level of service experience. This alliance played a pivotal role in optimising eir's operations and facilitating seamless interactions between the company and its customers.
By utilising the Genesys Cloud CX platform, eir can now provide customers with multi-channel interactions via digital messaging and social channels. Combined with the introduction of new chatbots, customers have more self-service options. This, in turn, alleviates the volume of inbound calls. Reducing the call wait times while allowing call centre agents more time to address complex customer issues. Moreover, an added call-back option and a unified agent desktop help strengthen the overall customer experience. The cumulative effect of these changes marks a significant progression in eir's customer service operations, enhancing its ambition to be a top service provider.
Brian Chapman, CIO at eir Ireland, expressed his gratitude towards NTT DATA's role in their journey. He said, "thanks to NTT DATA's support, we have been able to further transform our business. We are currently on a journey to strengthen our capabilities to deliver innovative telecommunications solutions and the best possible service to our customers, and the Genesys Cloud CX platform is an integral part of achieving this goal."
Shane OToole, Client Partner for eir at NTT DATA UK, said, "as a strategic partner for eir, we wanted to develop and implement a new customer service solution that would reaffirm eir's status as a leading player in the Irish telecommunications industry. Our goal was to make the customer service agents' job better by creating a single pane of glass solution, thereby giving agents everything they need all at once."
EJ Cay, vice president of UK & Ireland at Genesys, shared, "empowering employees with the tools and insights to provide higher levels of customer experience is imperative for the telecoms industry. Through Genesys Cloud CX, eir now has the experience orchestration foundation it needs to meet the expectations of today's digital consumer while enabling employees to deliver stronger experiences."